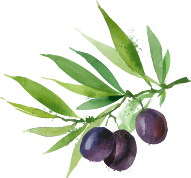 The Bellarine's most picturesque SHARED dining experience
Merne at Lighthouse is in the middle of the beautiful Bellarine Peninsula. Our idyllic restaurant is conveniently accessible from Geelong, Drysdale, Portarlington and Ocean Grove.
With a thriving olive grove and emerging vineyards, Merne at Lighthouse has panoramic views that are unsurpassed. The surrounding landscape is home to farms, dairies, orchards and vegetable growers. It is these that inspire us at Merne.
Our chef-selected menus are bursting with local produce and provide various eating options. At Merne at Lighthouse, we aim to satisfy every palate and dietary requirement.
Lunch – Thursday to Sunday
Dinner – Friday & Saturday
GEELONG & THE BELLARINE WEDDINGS
Best on the Bellarine Peninsula
We are very fortunate living on the Bellarine Peninsula-great beaches, surf, markets, wineries and food. It is the latter where Merne showcases the best of the Bellarine. 3 of us had lunch on Saturday and could not fault the fixed price menu (we chose the pork and barramundi for shared mains) both were superb. A good wine list and we were recommended the Spence 2016 pinot noir from the Moorabool valley-great choice. We loved it so much we have booked again in 2 weeks to show other friends from outside the area the best of the Bellarine.
Beyond Brilliant Wedding Venue
We had our wedding here in February 2020 and this venue and the staff went way above and way beyond to ensure that our wedding was the best it could be. Jess & Caleb were incredible to work with and our wedding day went so smoothly and was absolutely perfect thanks to Merne and the fantastic staff. We will 100% return for dining and for future events and celebrations. Could not recommend this venue more highly or strongly whether it is for a function or a dining experience, this venue and its staff will exceed your every expectation.
A Bellarine Treasure
This is our third visit to this wonderful place, and once again the experience was fantastic. Only a few kilometres from the heart of Portarlington, off the Queenscliff road and hidden amongst an olive grove, the setting is low key and relaxed. The staff are pleasant, welcoming and well informed. Choose from two set degustation options, we had the four courses and as has been the case previously, enjoyed all aspects. Presentation, design and flavours were perfect. The wine menu supports the best of the Bellarine's vineyards as well as an exciting selection of craft beers.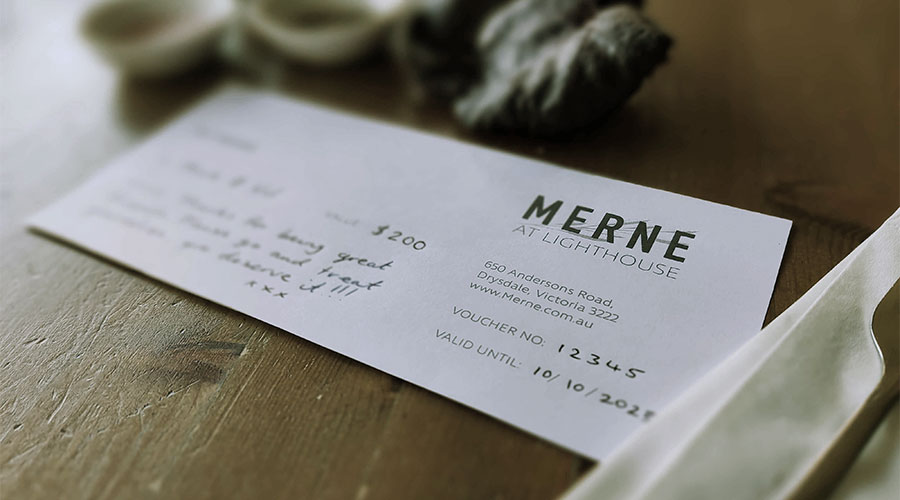 A GREAT GIFT FOR ANY OCCASION
Experiencing delicious local food and wine in pristine surroundings without having to open your wallet is something just about everyone would appreciate.
PLEASE NOTE WE ONLY OFFER THIS SERVICE DURING PERIODS OF LOCKDOWN! As COVID 19 has closed our restaurant doors again, Merne has decided once again to bring our banquet feast to you. So on Friday and Saturday evenings (and fathers day lunch) , we will deliver to the...